News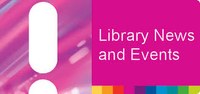 Electronic or Print
2nd floor of the original building
April 6 - 8, 2017
Children can vote for their favorite book as well as other items on our ballot.
Part of the Jerseyville Halloween Festival
1st meeting following the 4:30 p.m. showing of Girl on the Train
Inclement weather schedule.
October 6-8, 2016
Runs from September - May
Theme: Read for the Win!
Selling old books from the Adult Collection that hadn't checked out in several years.
Children 12 & under.