News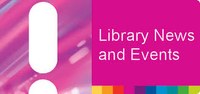 Runs from September - May
Itinerary for our Total Eclipse program to be held at JPL on Aug. 21, 2017
Limiting to 20 teams, now at 19!
Electronic or Print
2nd floor of the original building
April 6 - 8, 2017
Children can vote for their favorite book as well as other items on our ballot.
Part of the Jerseyville Halloween Festival
1st meeting following the 4:30 p.m. showing of Girl on the Train
Inclement weather schedule.
October 6-8, 2016