StoryWalk®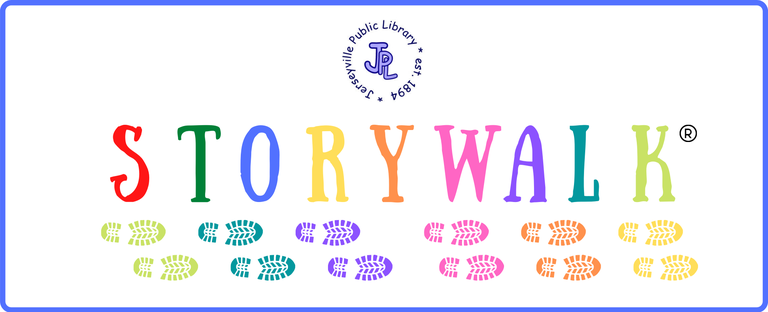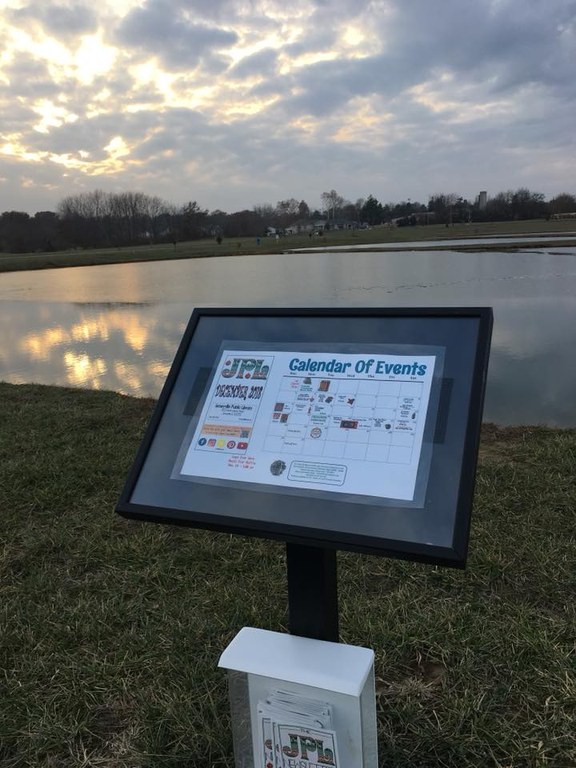 StoryWalk® is a fun activity that combines the joy of reading with all the benefits of being outside. StoryWalk® consists of a series of permanent placeholders located all around the scenic Wock Lake (205 June Street) in the City of Jerseyville and contain the pages of a children's picture book spaced out along the path. Once you have strolled around the lake, you will have read the entire book. The books are changed out monthly and are sponsored each month by a different person/business. These books are enjoyed by "children" of all ages encouraging a love of outdoors along with a love of reading. The StoryWalk® is a free activity and is available during regular park hours.
The StoryWalk® project was created by Anne Ferguson of Montpelier, VT and developed in collaboration with the Kellogg-Hubbard Library to promote literacy.
Families are encouraged to post photos of their visits on Social Media and be sure to tag the library @jvillelibrary.
The StoryWalk® was established in May of 2018 by Jerseyville Public Library and Jerseyville Parks and Recreation and made possible with funds from the McCauley-Brown Endowment Fund.