Teen SRC Activity -- Prize Party!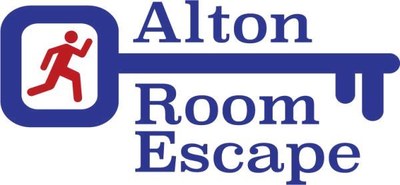 Teen SRC Activity -- Prize Party!
2018-08-04T10:00:00-05:00
2018-08-04T14:00:00-05:00
When

Aug 04, 2018

from 10:00 AM to 02:00 PM

(US/Central / UTC-500)

Where

Alton Escape Room

Contact Name Christie or Brandi
Contact Phone

618-498-9514

Add event to calendar

iCal
This is the end folks, so it's time for prizes, pizza, and solving clues to escape a room! We will be visiting the fun and popular 
Escape Room
 in Alton! If you're not sure what an escape room is, you can learn more 
here.
 We have both of their 2 Rooms reserved, so depending on number of participants, we will be split between the 2 rooms. 
After the hour we have to escape, we will be using their meeting room to give out our Prizes! (You do NOT have to be at the Prize Party to earn your prizes. If you cannot attend we will hold your prizes for you at the Library through the end of August.) We will also be eating a pizza lunch, as well as snacks and drinks. 
Where: Meet at the Library at 10:00 a.m. - we will be leaving at 10:15 to head to Alton!
When: -Escape Room will last from 11:00-12:00 p.m.
            -Prizes & Pizza Lunch from 12:00-1:00 p.m.
            -Arriving back at the Library at 2:00 
Price to go to the party is $15. The Library is covering half the price of the escape room, as well as providing the pizza lunch. Your $15 covers admission & transportation. (If you would like to attend and have trouble paying the $15, please talk to Christie or Brandi.) Parents- if you would prefer to drop off or pick up your teen at the Alton Escape Room, please talk to Christie or Brandi.
A Permission Slip
 signed by a parent is 
REQUIRED
 and counts as your registration to the party. You can pick up your permission slip at the front desk at the Library. 
Signed Permission slip and $15 must be turned in by Saturday, July 21st!